Main content starts here, tab to start navigating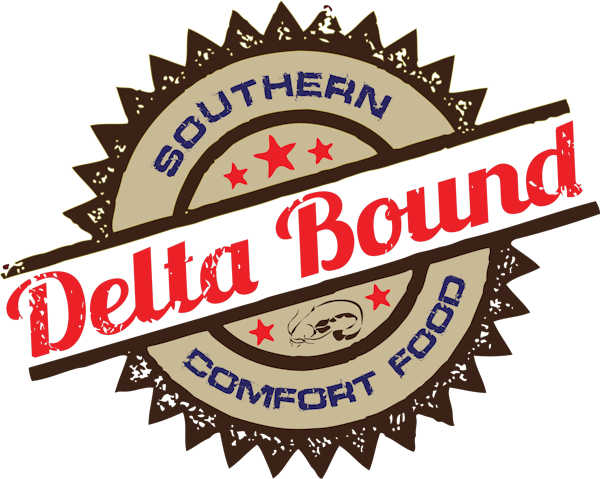 Jessica Mobley
Owner/Operator/Chef
My greatest satisfaction has always come from creating, feeding people and bringing joy to others and cooking was the path that led me to all those things. I come from a family and a culture that revels in the raising, hunting and gathering of foods, as well as the passionate preparation of those foods. And I love the reverent celebration, no matter how large or small, that happens around a table. It took me a few years of working in other fields and other peoples' kitchens to realize I wanted more. My husband, Stacey (who is a born entrepreneur), was more than willing to jump into the restaurant business - usually a sign of lunacy. But things worked out well as we bought our food truck, Delta Bound, and later expanded that idea into a brick-and-mortar Delta Bound Southern Food Joint.
From the beginning, we have wanted to convey the traditional flavors of the Deep South in inventive ways. So, in other words, stay true to our roots and have fun doing it. I'm a farm girl from a Mississippi River town in Louisiana, just at the southern tip of the Mississippi Delta (This is a land region of flat fields and old plantations, NOT the swampy mouth of the Mississippi River). As far back as I remember, I've been eating collard greens, red beans & rice, catfish, crawfish, BBQ, pound cake and homemade ice cream. Those dishes from home are my most cherished comforts, so I want to cook like that for everyone.
People ask me often where I get my recipes, or where I went to culinary school. And the simple answer to both is, "nowhere." Each dish we serve is a family recipe, an original concoction, a lightning-strike of an idea or a culmination of those things. I'm always inspired by my homeland, but also by the chefs and cuisines I've encountered along the way. And as far as my training goes, my husband would say, "You didn't go to culinary school to learn a vocation, you followed a passion that became a livelihood."