Main content starts here, tab to start navigating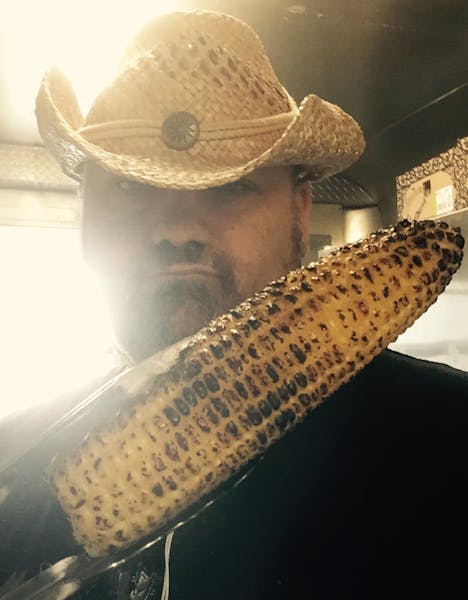 Stacey Mobley
Co-Owner / Manager
I've always had a passion for business, but didn't know it would lead me here. My wife, Jessica, and I moved to Tennessee over 20 years ago for me to work in the video & film industry. Although my time is mostly occupied now with running Delta Bound and working on our new food truck, I still write and produce the occasional video when the mood strikes.
Delta Bound began as a way for us to create a little 'back-home', and share it with others. I was born in Vicksburg, MS and raised in Northeast Louisiana where I spent a childhood working on farms, hunting, fishing and eating lots of home-cooked meals. Since marrying Jes, I've explored new cuisines and learned more & more about food and cooking. Meat is my obsession, and I taught myself how to grill & smoke like a pro.
When we bought the first food truck in 2012 we had high hopes and a lot to learn. Things went well for us though, becoming one of the more popular trucks in the region and winning 'Best of the Best' at the 2014 Nashville Street Food Awards. AND we've been on TV! The Cooking Channel filmed two shows featuring Delta Bound - Eat St. and Taco Trip, with Chef Aaron Shanchez. Our Southern Food Joint opened in 2015 with just 16 seats, and expanded a year later to more than double the size.
Jes & I work hard, and are constantly looking for ways to grow and improve Delta Bound. While Jes runs the day-to-day, prepping, cooking, baking & such, I take care of the business-y things and occasionally work the line or spend time in the restaurant talking with friends and guests - we've met a LOT of great people in this venture and in this town.